Research In Motion, the company behind Blackberry, is expanding its product line and releasing 4 completely different phones for different types of users.  All 4 will be released by the end of the year, and all of them sound pretty sweet in their own right.  Here's a brief rundown…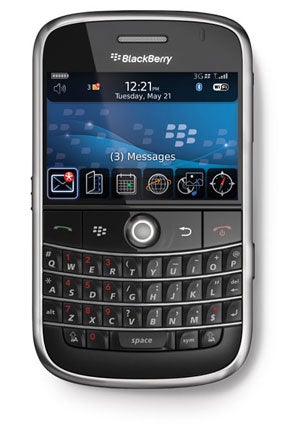 The first, coming within the next couple weeks, is the Blackberry Bold, or 9000.  Rumors of a release date have the Bold coming out on July 25th, but seeing as that refers to tomorrow, I couldn't really say for sure.  Other sources point to the following week on the 29th, which seems more reasonable. Anyway, the Bold is a continuation of the classic Blackberry Curve, highlighted with more power, a better, brighter, quality screen, GPS, and a new OS.  It still has the full QWERTY keyboard and all the tested software that Blackberry provides, and is targeted toward the business oriented person.
The next, which is also in the upper price range, is the Blackberry Thunder, or 9500, which is expected to come out sometime in November or December.  As I'm sure you know, the Thuder is defined by its touchscreen interface, and has been coined by many to be the 'iPhone killer'.  In actuality, this device was built more to say "we can do it too" than to try and dominate the iPhone– Blackberry will still rely mostly on its Pearl, Curve, and Bold sales over those of the Thunder.  At any rate, the screen is supposed to have better quality than the iPhone's, but for right now, most of the talk is just rumor.
The third on our list is the newly unveiled KickStart, which is the first flip phone that Blackberry has ever put into production.  It will be more of a mid range phone in terms of pricing, and is tentatively scheduled to release in September.  Again, most of the Blackberry features will be included, and the keyboard will be the same as that already featured on the Blackberry Pearl.
The final Blackberry product to come is the basic, inexpensive Javelin, which will release around the same time as the Thunder in November or December.  It is, to be short, a simplified version of the Blackberry Curve that will have all the same capability, with slower speeds and not quite as amazing quality parts.  Again, most of the talk about the Javelin is still just rumor, but it is definite that the phone will release sometime in the next months. 
And that concludes the Blackberry summary…
Technorati Tags: blackberry, blackberry thunder, blackberry bold, blackberry kickstart, blackberry javelin, blackberry pearl, blackberry curve, RIM
July 24th, 2008